Homebuilding the way it should be

Serving Fluvanna, Albemarle, Louisa, and Buckingham for 38 years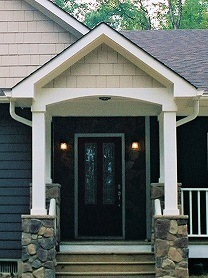 A. T. Besecker Construction Inc. has specialized in Residential Construction projects since 1988. Customer satisfaction and quality work are our main focus. Whether that will be in building a home, workshop, addition, or remodeling an existing space, we can help you bring your dream into a reality. We can design your project for you in house using the square footage needed, intended usage of that space, local building codes, and budget requirements. If you have an architect we have over 37 years of experience in the industry that enables us to build any design.

We are a VA approved builder. What that means for you is that we have been approved by the Veterans Administration to build homes and perform renovations for our Veterans. We can remodel your home to meet your specific needs or build a new home that will better suit your needs. All plans and paperwork for VA are completed in house. We are familiar with the requirements and specifications required by VA.

What we bring to you is experience in the building industry, the experience to complete the job in a timely manner, and the compassion to meet your satisfaction in the process as well as the quality in the work.


Feel Free to Contact us @ 434-286-2627